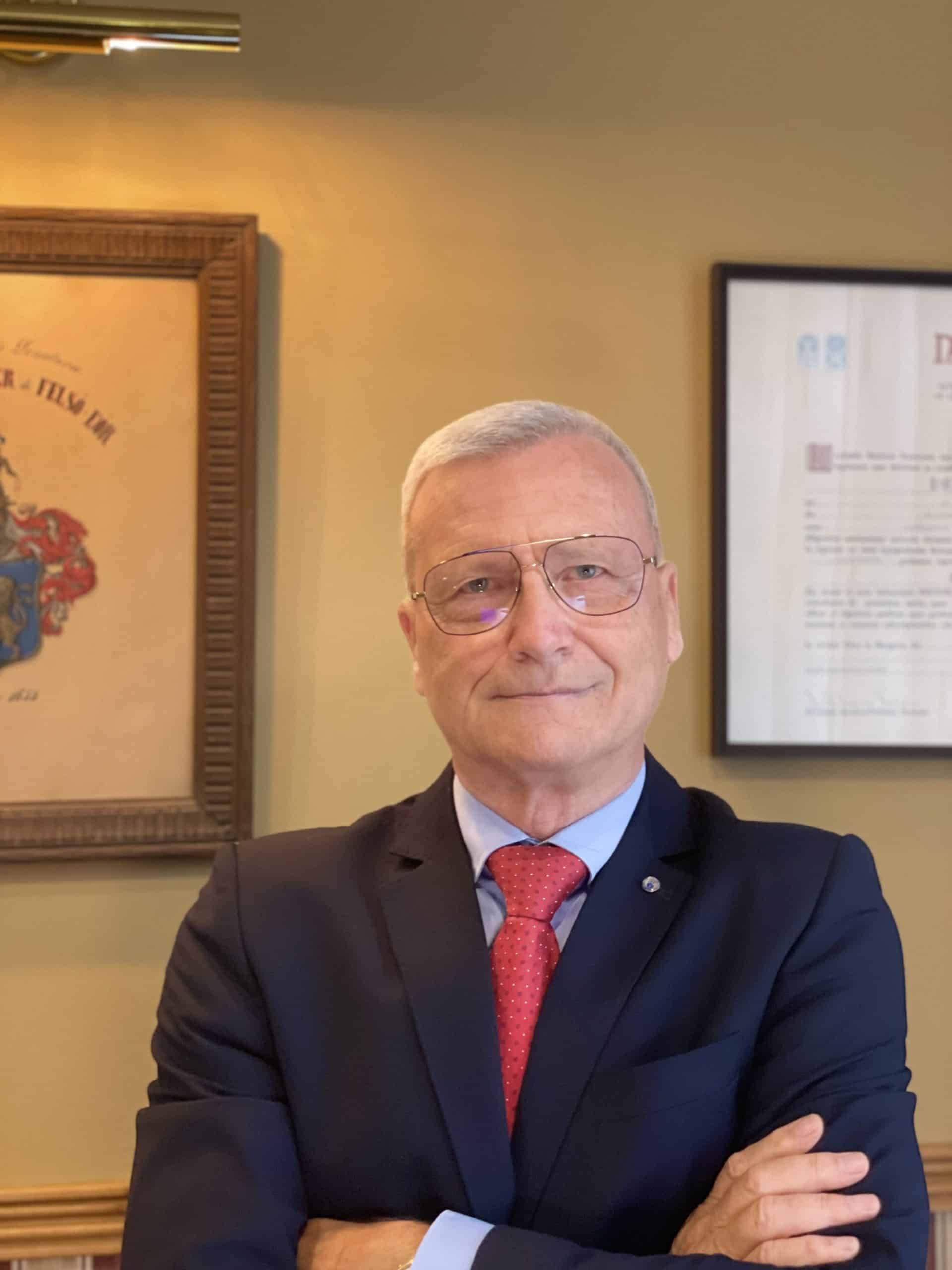 Dr. Dezső Havasi is the founding attorney of the Law Firm, with more than 40 years of praxis, his experience in the area of business law provides a stable background to our work. When we asked him to express his professional motto, he indicated it as follows: Do not delude your client, maintain the credibility of your words and actions. 
In this regard, he quoted Iuvenalis:
Si bene vis dici, caveas male dicere. Qualis
clamor adit silvas, talis et inde redit
Which approximately would mean:
Do not revile with words, aspiring for high esteem. Through
the woods the echo recites that which you shout.
Studies, professional experience
Attorney Dr. Dezső Havasi graduated in 1976 at the Faculty of Law of the Janus Pannonius University of Pécs. At first, he worked as a legal clerk at the legal department of the Rába Factory of Wagons and Machines (Rába Vagon,- és Gépgyár), and as a legal counsel after passing the bar examination. Afterwards, he worked in the area of cooperatives law and he held the position of the regional secretary of the Chamber of Commerce and Economy. As the member of the Association of Legal Counsels no. 99 – after the first integration of legal counsels – as a sole practitioner attorney, later as the founder of the Havasi Law Firm he facilitated the foundation and transformation of numerous business association and joint ventures since 1989. Simultaneously, he helps the activity of private entrepreneurs and joint undertakings by providing legal counsel and company representation. 
Dr. Dezső Havasi was the president of the Bar Association of Győr-Moson-Sopron County until November 2022, he is the vice president of the Hungarian Bar Association and the member of the judiciary of the Permanent Arbitration Court attached to the Hungarian Chamber of Commerce and Industry, and he is also a bar examination censor.
To great pride of ours in 2021 he has been awarded by the President of the Republic with the Hungarian Gold Cross of Merit.   
Linguistic knowledge 
Professional Italian
English on conversational level
Contact